Alteeve is proud to participate in Discovery 2019 in partnership with Seneca College.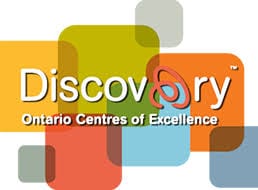 Discovery is Canada's leading innovation-to-commercialization conference. Hosted by Ontario Centres of Excellence, Discovery brings together key players from industry, academia, government, the investment community as well as entrepreneurs and students to collaborate.
With more than 3,600 attendees, Discovery is one of Canada's largest showcases of leading-edge technologies, best practices and research from sectors such as health, manufacturing, digital media and cleantech.
Since 2016 Alteeve has worked with Seneca College through their OSTEP program to mentor and assist students in gaining hands-on experience as they develop solutions to meet real business objectives.
More than just a traditional intern or placement opportunity, the program helps students also develop business, entrepreneurial and tech skills.
Join us at Discovery 2019 May 13 and 14.