1N4148
From AN!Wiki
The 1N4148 is a 75v 100mA diode used by node assassin to protect the transistor array and arduino board.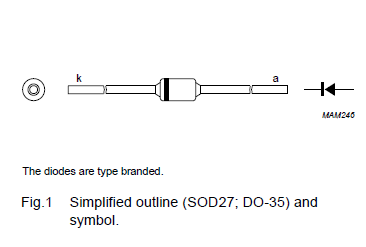 File:1N4148 02.pdf

Input, advice, complaints and meanderings all welcome!
Digimer
digimer@alteeve.ca
https://alteeve.ca/w
legal stuff:
 
All info is provided "As-Is". Do not use anything here unless you are willing and able to take resposibility for your own actions. © 1997-2013
Naming credits go to Christopher Olah!
In memory of Kettle, Tonia, Josh, Leah and Harvey. In special memory of Hannah, Jack and Riley.