Digimer
From AN!Wiki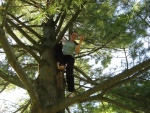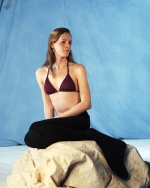 Me!
Digimer is the main person behind AN!Tools.
Who?
I've been a geek since I was a wee one and skipped church to play on my friend's shiny new C= 64. Ah, the good 'ol days.
And now?
Today, I program for a living. That and admin systems (can I say I am a sysop or would that show my age?). Specifically, I program in Perl. It's a sufficiently bent language that I feel right at home with it. Now, that doesn't mean I am particularly good, mind you.
With Whom?
I primarily do contract word for an awesome little company called Interlink Connectivity and Canada Equity. The former hired me originally to help the latter, but now I do equal amounts of work for both.
Interlink is a downtown Toronto hosting company and DSL ISP. The owner and I disagree on just about everything and we have some fantastic arguments. Epic, you might say, if you were younger than I. Canada Equity is, well, they deal with stock information and honestly it's all way over my head. The owner though is super nice and works the craziest hours.
MOAR!
If you want to know more about me, fire me an email (look below). I can't promise deep conversation but hey, I love (actual) email as much as the next person.
CV (That's Latin!)
Oh, and if you want something of a CV, let me know. I've got all the work I can handle and I am happy where I am, but who knows what the future holds.
Any questions, feedback, advice, complaints or meanderings are welcome.
Us: Alteeve's Niche!
Support: Mailing List
IRC:

#clusterlabs

on Freenode
 
© Alteeve's Niche! Inc. 1997-2019
legal stuff: All info is provided "As-Is". Do not use anything here unless you are willing and able to take responsibility for your own actions.