NA v1.1.4 Protoshield Variant
From AN!Wiki
This version of the Node Assassin hardware is designed to fit on the Arduino Protoshield v.4. It's a little cramped, but it fits.
Part List
Choice:
4x LEDs: 350-1839-ND (Bicolor Red/Green, 2x1 stack, common cathode)
4x LEDs: Std. small 10mA Green LEDs
Or:
4x LEDs: Std. small 10mA Green LEDs
4x LEDs: Std. small 10mA Yellow LEDs
4x LEDs: Std. small 10mA Red LEDs
Diagrams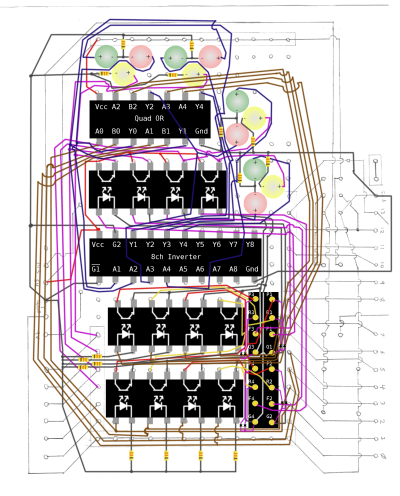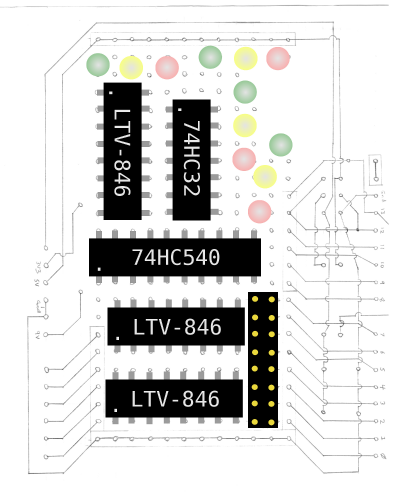 XCF Formatted Wiring Diagram with Layers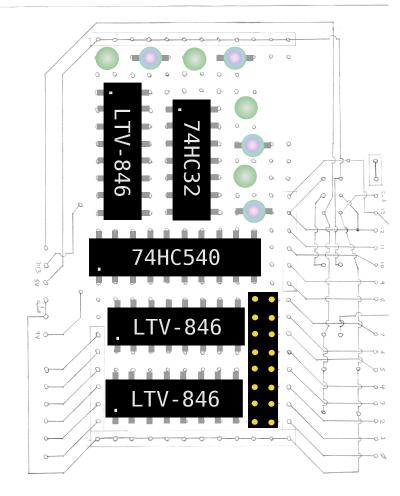 Cables
You will need to make custom cables with pass through connectors to properly use Node Assassin. The only real requirement is that the connector attaching to the Node Assassin be 1x4 wide, 2.54 pitch female connector. Personally, I like to run a common ground to the power button connector and then fan it out to the other two connectors. Each distal connector needs to have a male pass-through connector so that you can still plug in the case cables.
Progress
Mar. 26, 2010
Some updated pics to show that the board is coming along. As I mentioned on the front page; Unless you are very comfortable with soldering or really want to use the protoshield for space reasons, build the full sized version. This is so densely packed that it's taking a lot longer than it should trying to finangle up to three connections into some pads...
Mar. 21, 2010
I'm hoping to finish up this board and get on to updating NAOS later today or tomorrow.
Input, advice, complaints and meanderings all welcome!
Digimer
digimer@alteeve.ca
https://alteeve.ca/w
legal stuff:
 
All info is provided "As-Is". Do not use anything here unless you are willing and able to take resposibility for your own actions. © 1997-2013
Naming credits go to Christopher Olah!
In memory of Kettle, Tonia, Josh, Leah and Harvey. In special memory of Hannah, Jack and Riley.